Nehemiah's Call

P.O. Box 95

Broadway, VA 22815

540-421-7729

Eyes to See and Ears to Hear
Prayer Research And Intercession
A Different Age Of Missions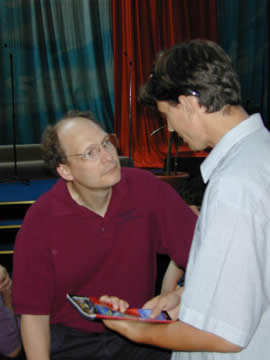 We believe a different age of missions is upon the body of Christ. What does this mean?
Before we may have heard a sermon on "go ye" into the world, now we are hearing a teamwork approach. The former focus was on the individual call now it is equipping the saints. The letter to the Ephesians sets this mandate as we discover the truth in early New Testament church planting once again.
We have come through a time when denominationally led church planting movements were the norm. This continues today yet a fuller understanding of our biblical mandate comes forth as we plant churches in strategic cities as in the days of the early apostles like Paul, John and Barnabas.
What has changed? The prior generations of the church were "in the Great Commission" where as our generation is "in the completion mode." This becomes a paradigm change and requires a different approach.
Fresh Approach To Missions
A fresh approach forms from Ephesians 4:8-16 as we understand unity and our position in Jesus Christ as a corporate body. The ministry of Nehemiah's Call views its role as a prophetic/teaching instrument. We operate in a team approach to equip the saints. Part of this team requires prophetic teaching and gifting. We can provide specialized teaching to those with prophetic callings and gifts to discern the spiritual climate in church planting. We recognize this is not for everyone yet these methods have become necessary as we near the completion stage of the Great Commission.
The call to plant churches in both familiar areas and hostile ones presents a unique set of dynamics that governs the ultimate success of the church planter. We believe the understanding found in Ephesians 6:10-16 shows us how to approach the spiritual contest. The sensitivity to spiritual dynamics of geographical areas is extremely helpful in planning, preparing and prospering in the spread of the gospel.
We believe research is important to uncover sin so prayer and intercession can prepare for the presentation of the gospel among people groups. A ministry team or specific members research and build a framework for strategy among relationships in place. A team is sent with specialized personnel to provide support and teaching toward timely prayer strategy. These specialized prayer research components complete the team already in place or lay the groundwork for new church planting.
This process is best discerned in a team setting among sending congregations as not to disrupt sensitive and exhaustive cultural groundwork among host congregations.
A New Wineskin is Emerging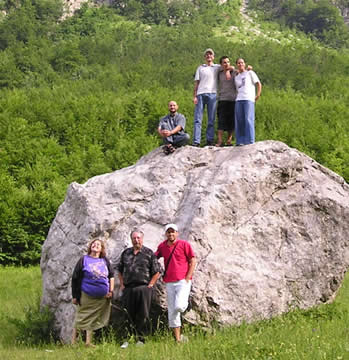 The call for this organization has always been to free cities from spiritual darkness and increase effectiveness of church planting teams. The degree of success would hinge on our ability to partner with the Holy Spirit in lifting the veil that blinds individual hearts to the glorious gospel of Jesus Christ. We believe a specialized curriculum and ministry approach can assist in providing the preparation, training and integrated teaching system necessary to prepare for a different age of missions upon us.
Our ministry approach centers on what we see as an emerging new wineskin. The new wineskin we have faith for consists of three core parts: local church based through relationships, mobilization of strategic persons in and toward strategic cities for the sole purpose of a harvest of souls.
A large part of this new wineskin centers on meeting the needs of people through direct economic development in a city or region. We desire to work with indigenous church leaders through bilingual translators and relationships. To prosper in a cross-cultural mission call, a devotion to prayer and the ability to bring a much needed gospel witness is imperative. This means providing physical needs through stability, opportunity and direct provision and by providing spiritual needs of "the shalom" of Jesus, outreach through friendship evangelism and proclamation of the gospel.
We are committed to find servant leaders who have gifts of ministry placed in them (Ephesians 4:10-16) and are able to flow in manifestation gifts of the Spirit (1 Corinthians 12:7-11) through a net of God-ordained relationships that provide flexibility and portability. We believe there are many individuals who have experienced this.